Centrostrada
Aluminium, steel and glass: robustness and total recyclability. The street luminaire for smart cities.
Luminaire that completes the range of street reinforcement. Suspended installation on ropes or tie rods for use where poles cannot be used, such as road centres or historic town centres. The design follows simple geometries that maintain the high level of elegance and technicality of the luminaire. The SmartDriver accessories complete the high technological level of the luminaire, which can take on the connotation most suitable for integration in Smart Cities.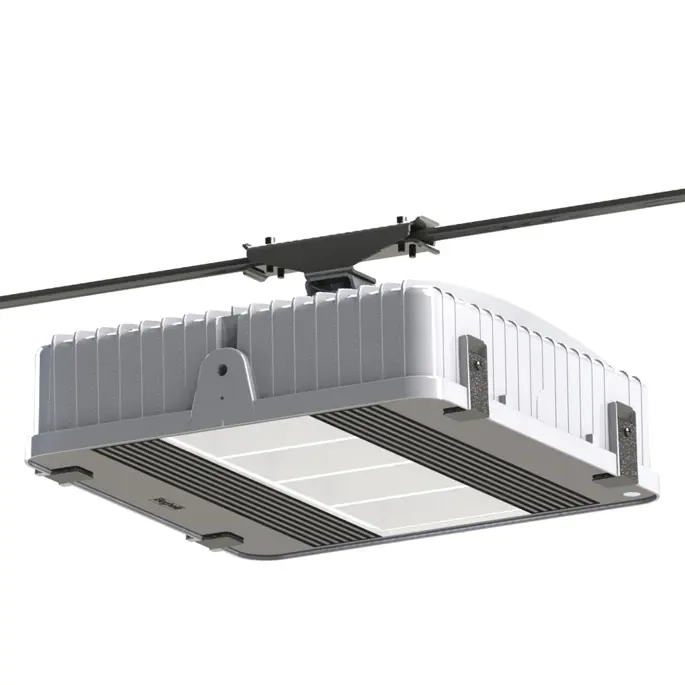 Suspended street lighting combines architectural lighting needs with the Smart needs of the new smart cities. The range includes latest-generation luminaires that combine the advantages of the low luminance LED source with state-of-the-art optical systems, both in terms of performance and application flexibility. The optical system used has a geometry designed to achieve very low luminance, hence very low glare and high visual comfort.
The excellent mechanical characteristics (IP66-IK09) provided by the innovative die-cast aluminium body and tempered glass ensure its longevity in outdoor environments, even in extreme conditions.