SanificaAria approved in Belgium
Our sanitizing devices are in the list of products approved by the Belgian Ministry of Public Health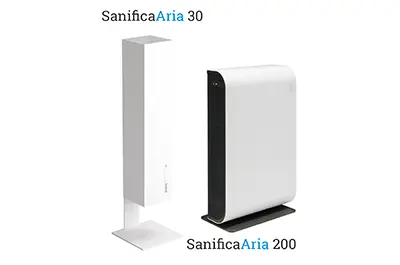 The Belgian Ministry of Public Health, with Ministerial Decree of 12/05/2021 (Link: Arrêté ministériel déterminant provisoirement les conditions de la mise sur le marché des produits de purification de l'air dans le cadre de la lutte contre le SARS-CoV-2 en dehors des usages médicaux | SPF Santé publique (belgium.be)) has published the rules for placing air purification products on the market as part of the fight against SARS-CoV-2.
The Authority has also published a list of products that meet the efficacy and safety requirements for placing on the market and these products include the Beghelli SanificaAria 30 and SanificaAria 200 appliances (Link: Liste des produits de ventilation-purification contre le Covid-19 contrôlés et autorisés | SPF Santé publique (belgium.be)).
Also in this case, Beghelli products with UVOXY technology have proven to be able to meet the requirements of the competent authorities on the subject.
The rules for placing air treatment products on the market in the context of the fight against SARS-CoV-2 have been defined in Belgium. SanificaAria 30 and SanificaAria 200 Beghelli are present in the list of approved products.
With this important initiative, the Authorities have noted, after what has already been done in other countries, that adequate technical means that demonstrate, beyond generic statements, real effectiveness in reducing the amount of SARS-CoV-2 in the air, can be of valid help where it is not possible to adequately ventilate the premises in order to comply with air quality standards.
Another goal of the initiative is to protect consumers from products that are ineffective or dangerous to health.
The Beghelli Group designs, manufactures and distributes, also with a combined offer of products and services, professional technical lighting equipment, is a European leader in the emergency lighting sector and also manufactures electronic systems for home automation and industrial and domestic security.
Do you want more information?