X-Six LED - CCT
3 different adjustable colour temperatures
Multifunctional luminaire prepared for both recessed and surface mounting with rapid bayonet bracket, 3 different colour temperatures that can be modified with a selector on the back of the body. All accessories are included in the packaging.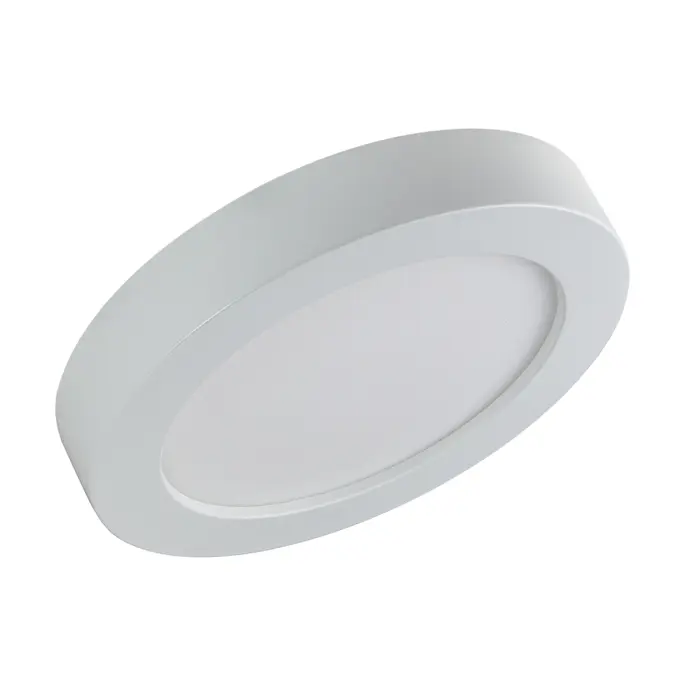 On-board CCT adjustment
Colour temperature defines the light appearance of a white LED. CCT is expressed in degrees Kelvin; a warm light is around 3000K, a neutral white around 4000K and a cool white from 5000 to 6500K. Selecting the appropriate colour temperature for each application is a fundamental aspect of luminaire design, but it is not always possible to carry out a proper analysis of the most suitable colour temperature in advance, taking into account the use and installation environment. Therefore, it becomes extremely versatile to be able to change the CCT of the same luminaire in the field by operating a simple selector switch.
Specifications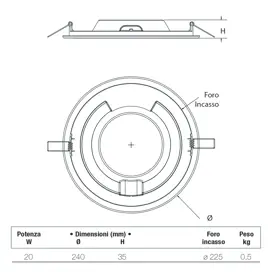 Sostituisce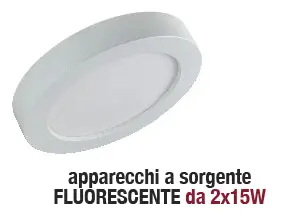 Installazione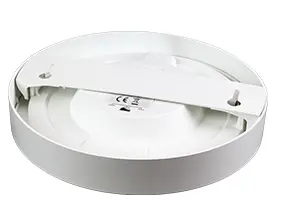 Staffa rapida con distanziale per installazione a plafone Switch per selezionare la temperatura colore desiderata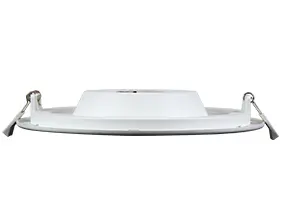 Molle di fissaggio per installazione su controsoffitto
Fotometrie