LED Panels
Innovative, versatile LED source panels
The ultimate in simplicity for LED lighting in the tertiary sector. LED Panel, is designed for use in offices, large areas and modern, minimalist workplaces. Thanks to the special anti-glare micro-prismatic diffuser, the luminaire has a UGR index of < 19 and is therefore suitable for installation in workplaces where operators are present for long periods and video screens are used. The minimalist design enhances the architectural aesthetics of modern environments with false ceilings, but the most attractive result is obtained with a pendant installation that enriches the space with aerial and light elements thanks to the reduced structural impact (the thickness of LED Panel SD is just 9mm).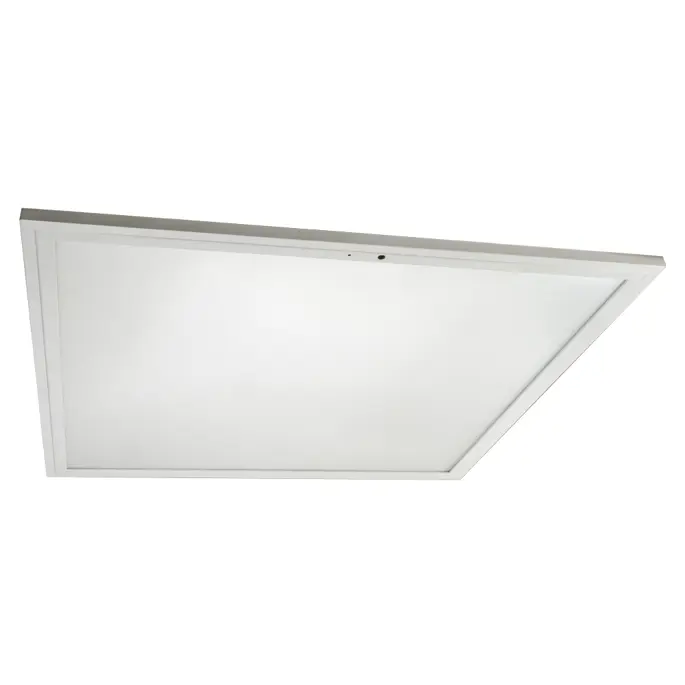 Innovative luminaire with LED source characterised by great versatility of use. Its extremely reduced thickness and low weight allow it to be suspended even in prestigious architectural environments. When installed recessed on an exposed structure, the special and innovative profile allows the luminaire to be fully aligned with the ceiling panels.
The extremely high efficiency of the LEDs and the opal microprismatic diffuser screen allow this revolutionary luminaire to be used in all environments where diffused lighting and excellent visual comfort is required due to the prolonged presence of people, such as offices, schools, hotels and shopping centres. Installation is facilitated by the unique quick fastening system.
The Plug&Light emergency kit is also available, consisting of an inverter and battery to switch on the luminaire in the event of a black-out, both in the intelligent AT and LG versions and with the brand new Plug&Light immediate connection inverter.
Installazione - Installations
Schermo - Screen