Strip EcoLED RGBW
RGBW strips equipped with an additional chip for white light emission

professional self-adhesive RGB + White flexible LED trisects, controllable with accessory remote control and dedicated controller. In 5-meter rolls already pre-wired, they are available in IP20 indoor or IP65 versions for outdoor use as well. Full range of accessories for any type of installation.

RGBW strips equipped with an additional chip with white light emission (temperature 3000K) for standard lighting.

Power supply with Beghelli 24V starter. Use of heatsink recommended.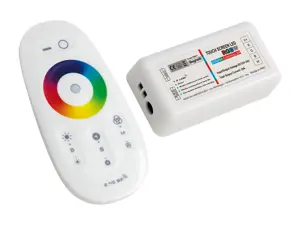 StripLED Driver Push to Dim IP20 and IP67 - 24 Volts
StripLED Drivers StripLED IP20 - 24 Volts
Dedicated fitting connectors. Equipped with everything needed for installation. Connectors maintain the IP rating of the respective strip.
Aluminum profiles with diffuser for recessed / suspension / ceiling installations
RGB controller kit + remote control - Order No. 56631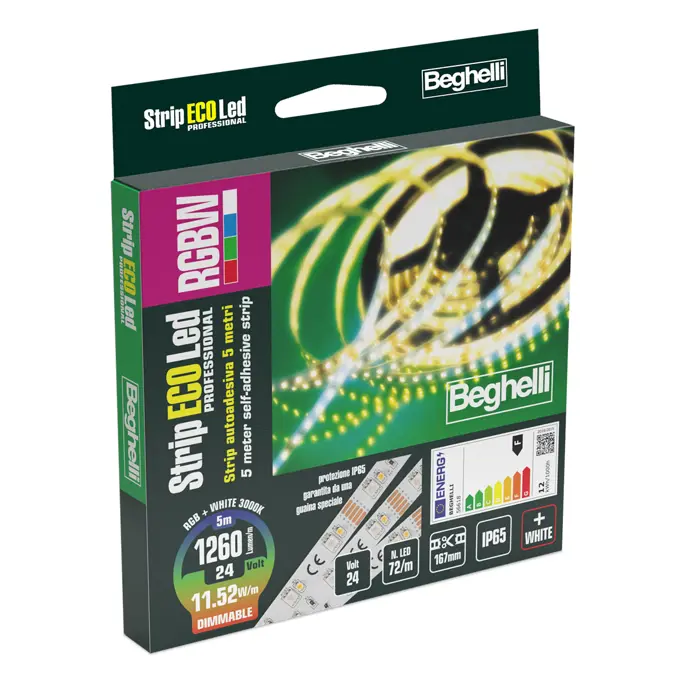 Strip EcoLED RGBW (White 3000K)

IP20

Pre-wired 15 cm cable on both sides.

Strip EcoLED RGBW (White 3000K)

IP65

Pre-wired 15 cm cable on one side. Accessories included:


NB: EcoLED RGBW (White 3000K) IP65 strips are not compatible with aluminum profiles codes: 56694, 56695, 56696, 56692, 56628