Pratica Modula
Innovative luminaire with integrated Modula system
Behind the clean and rational design of the Pratica Modula lies the innovation of the Modula Easy box. A revolutionary system consisting of a shunt bracket that allows programming and wiring without dismantling the luminaire, and much more...
Integrated Modula system with shunt bracket for programming, installation and maintenance without opening the luminaire.
Extensive accessories and programming of autonomy and flow for maximum versatility of use.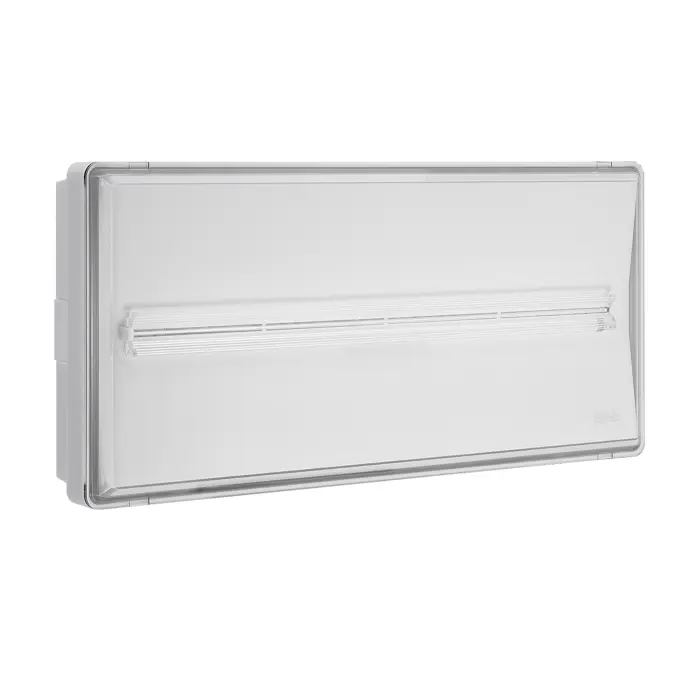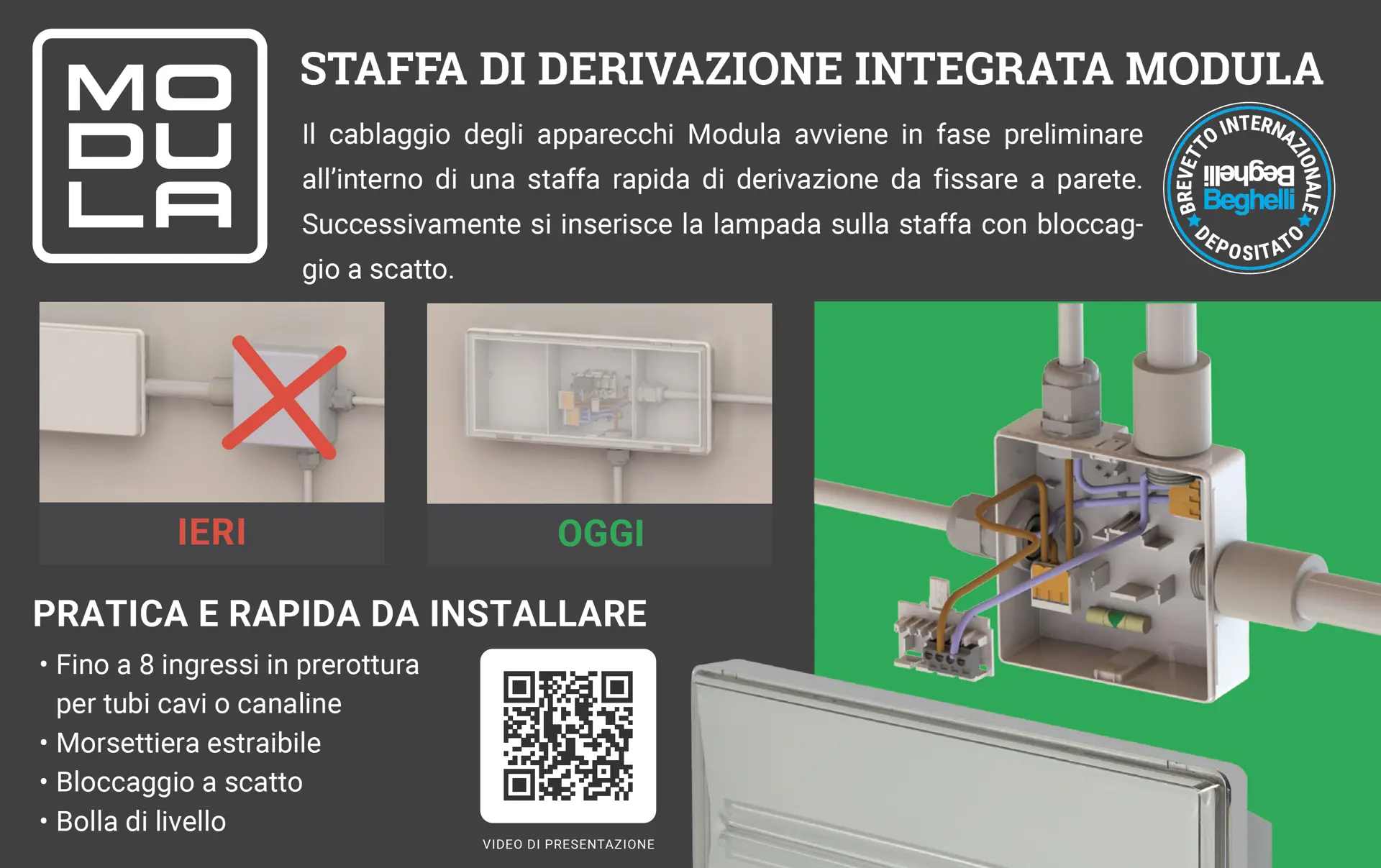 Devices available with the following control systems:
Battery check LED and autonomy adjustment possibility (1h-3h)
Local diagnosis (battery, source, circuit) and adjustable autonomy by acting on the circuit (1h-3h) or from App B.connect (1h-1.5h-2h-3h-8h)
CT -

Self-powered CentralTest
Native Cablecom centralised diagnostics for immediate connection to a CentralTest centre. Add-on modules for expansion to LG, LGFM and DALI
CTS -

CentralSystem centralised power supply
Centralised batteries and diagnostics for refurbished luminaires, available in 230Vdc version, but also in 24Vac version, guaranteeing maximum system safety
HT -

From 230V mains or rescuer / DALI system
Mains-powered luminaires, rescuers, LG230 systems, DALI control (HT-DALI)