Strada LED
Aluminum, steel and glass: strength and complete recycling
High-performance street lighting fixture with a double optic system for maximum lighting uniformity. Features geometrical designs that are very elegant as well as technically superior. The models are perfect for both city and non-city areas with intense traffic and for the lighting of cycle-walking paths and nature areas. SmartDriver accessories complete the high-technology profile that can be perfectly adapted to the requirements of Smart City architecture.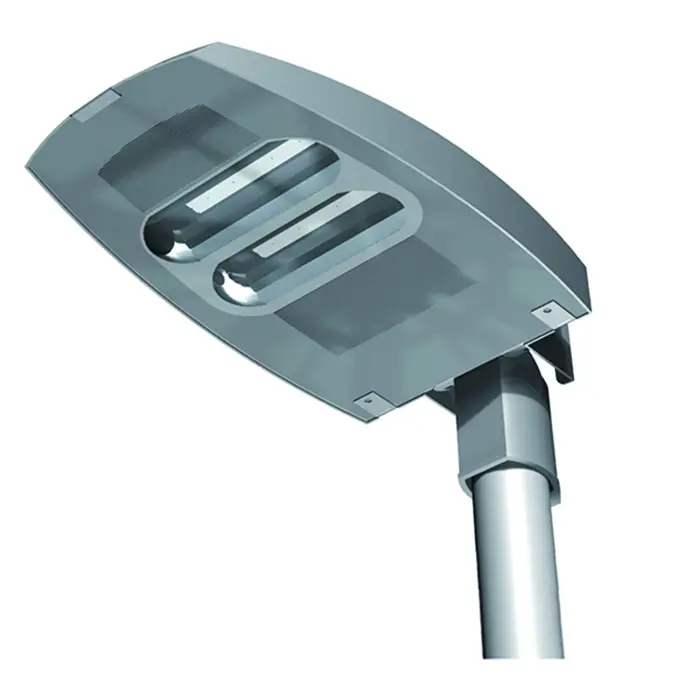 The Strada LED combines architectural lighting requirements with the Smart necessities of the new smart cities. The range includes fixtures of the latest generation able to combine the advantages of the low luminosity LED source with state-of-the-art optic systems, as regards both performance and flexibility of application. The optic system used has a geometry studied to obtain low luminosity and therefore reduced glare and high visual comfort. The excellent mechanical characteristics (IP66-IK09) offered by the innovative housing in die-cast aluminium and toughened glass ensure long live in outdoor environments even in extreme conditions. The SmartDriver, installed on the whole S series, allows integration with
the various Smart modules in the system, making it possible to use the Street Lamp in a SmartCities setting.