EcoLED COB 230V CRI90 Strip
LED strips with very high density, more uniform light and high color rendering CRI95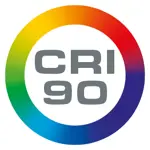 LED strip with COB technology with exceptional light density for more uniform light and less heat loss. Powered directly from 230V mains, they do not require drivers. They have a reduced thickness compared to strips with SMD LEDs and thanks to their excellent CRI90 color rendering index they return perfect color rendering, making them suitable for high-quality lighting.
Dedicated fitting connectors. Equipped with everything needed for installation. Connectors maintain the IP rating of the relevant strip.
Aluminum profiles with diffuser for recessed/suspended/ceiling mount installations.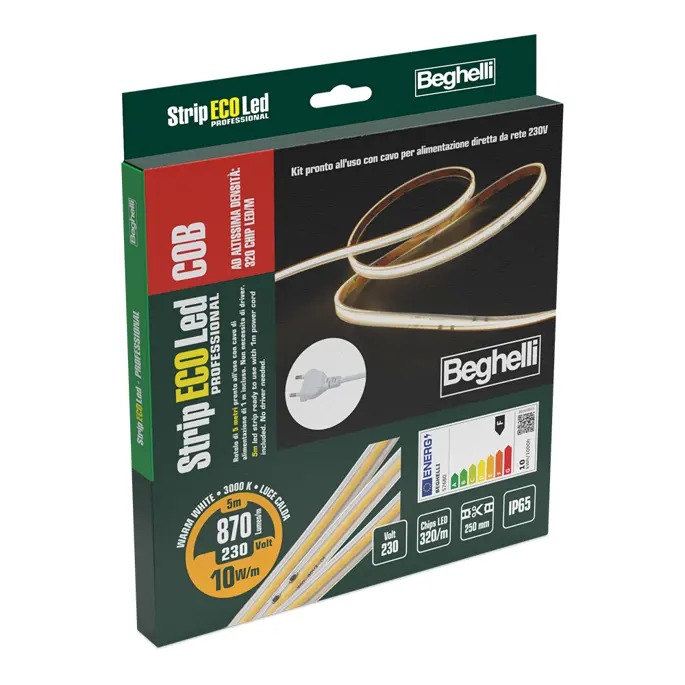 Ultra High Density COB AC EcoLED Strip: 320 Chip LED/m

IP65

5 meters
230V - CRI90

Pre-wired 1-meter cable with European plug. Accessories included:

---
Ultra High Density COB AC EcoLED Strip: 320 Chip LED/m

IP65

2 meters
230V - CRI90

Pre-wired 1-meter cable with European plug. Accessories included:


---
Ultra High Density COB AC EcoLED Strip: 320 Chip LED/m

IP65

1 meters
230V - CRI90

Pre-wired 1-meter cable with European plug. Accessories included