High efficiency and high density EcoLED strip
Professional self-adhesive with high efficiency and density of LED
Professional self-adhesive flexible LED strips with high LED density (140 per meter) with excellent emission uniformity and very high luminous efficiency (9.6/14.4 W/meter) Supplied in 5-meter rolls already pre-wired on both sides. Available in IP20 indoor version. Full range of accessories for any type of installation.
The 4th generation 2835 chip provides 30% higher performance than traditional 5050 chips.

Power supply with Beghelli 24V starter. Use of heatsink recommended.
StripLED Driver Push to Dim IP20 and IP67 - 24 Volts
StripLED Drivers StripLED IP20 - 24 Volts
Dedicated fitting connectors. Equipped with everything needed for installation. Connectors maintain the IP rating of the respective strip.
Aluminum profiles with diffuser for recessed/suspended/ceiling mount installations.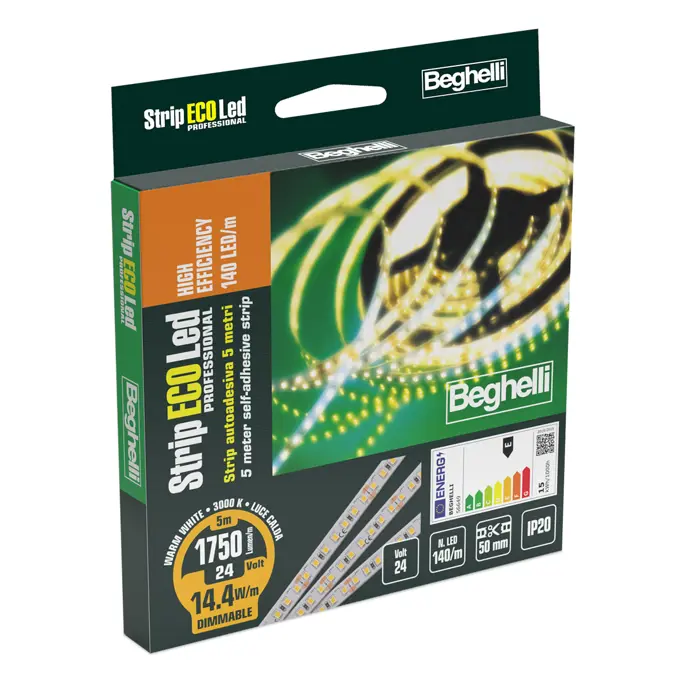 High efficiency/high density EcoLED strip

IP20

Pre-wired 15 cm cable on both sides.